Yesterday the comics world lost a brilliant mind when Dwayne McDuffie passed away.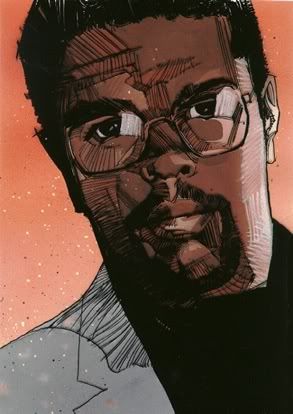 Most recently, McDuffie worked in television animation as an editor and producer on shows such as JUSTICE LEAGUE and BEN-10, as well as a writer on several of DC's direct to video animated films (including the just released ALL-STAR SUPERMAN film).
But McDuffie's first love was comics, where he had a long career as an editor and writer. In addition to enjoyable runs on FANTASTIC FOUR and JUSTICE LEAGUE OF AMERICA in the late 2000s, he also created DAMAGE CONTROL (a series about contractors that dealt with the aftermath of superhero battles) and revitalized DEATHLOK in its 90s relaunch.
Perhaps most famously, McDuffie was one of the co-founders of the Milestone Media and its marquee character Static. He once noted that Static inexplicably never received an action figure, despite having a highly rated, multiseason cartoon and making several appearances on the JUSTICE LEAGUE cartoon. Although this situation will be rectified with the release of an adult Static figure in the last wave of JLU figures (coming later this year), it's something that McDuffie sadly will never see.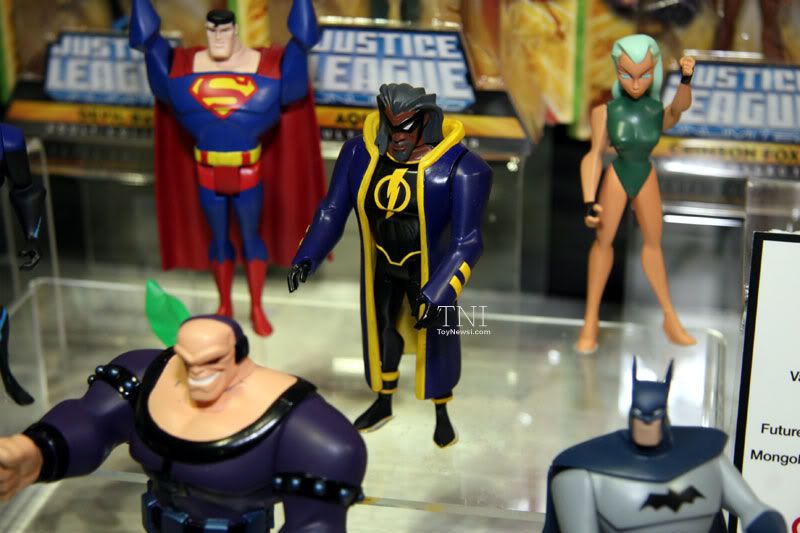 More important than his creative contributions to the industy was McDuffie's constant willingness to examine and address race issues in comics – both within the content of the books and the attitudes of the creators. Indeed, McDuffie's early critique of Marvel's tendency to stereotype its Black characters (thinly disguised as a proposal for a series called TEENAGE NEGRO NINJA THRASHERS) remains relevant to this day: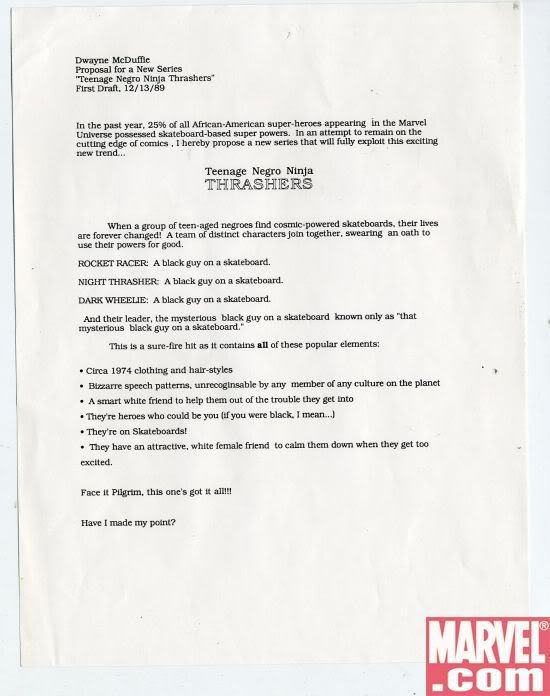 Here's a fantastic clip of McDuffie discussing the difficulties of being a known Black writer in the comic book industry (brought to my attention by The Beat):
As much as McDuffie's spirit will live on in his work, I think the best way to pay tribute to the man is to keep asking the questions that he was willing to raise. Comic fans tend to be a grossly conservative bunch of people. Let's not just accept that as the way it has to be.
Now if you'll excuse me, I'm going to watch ALL-STAR SUPERMAN.