When you see a gorgeous woman walking towards you wielding a 6 foot sword, two thoughts pop into your head: 1) I hope she isn't going to kill me, because my respawn point is really far away and 2) I don't care, she's AWESOME! I first glimpsed Lyz Brickley from a far at Anime Los Angeles 2013… And after my brain rebooted from being fried by her awe-inspiring costume, I knew that I needed to find out more about this lovely cosplayer. There is a lot that will surprise you about Lyz Brickley – not only is she a smoking hot model, but she sells one-of-a-kind jewelry and accessories on Etsy and live streams videogames on Twitch.tv. And, despite her relatively short time as a cosplayer, Lyz's craftsmanship and attention to detail is on par with veteran costumers with years of experience. See below for more!
While most people start modeling after becoming involved with cosplay, you have been working as a model for several years. What made you decide to transition into cosplay?
Lyz Brickley: Cosplay is actually just something I "accidentally" picked up in 2009. I went to my first Blizzcon and decided to dress up as a Night Elf. I had no idea there was such a huge community of people that were into costuming! From there I met a few cosplayers who really inspired me, and I decided to try it out for myself. Once I found out there were so many ways to create a costume I was hooked!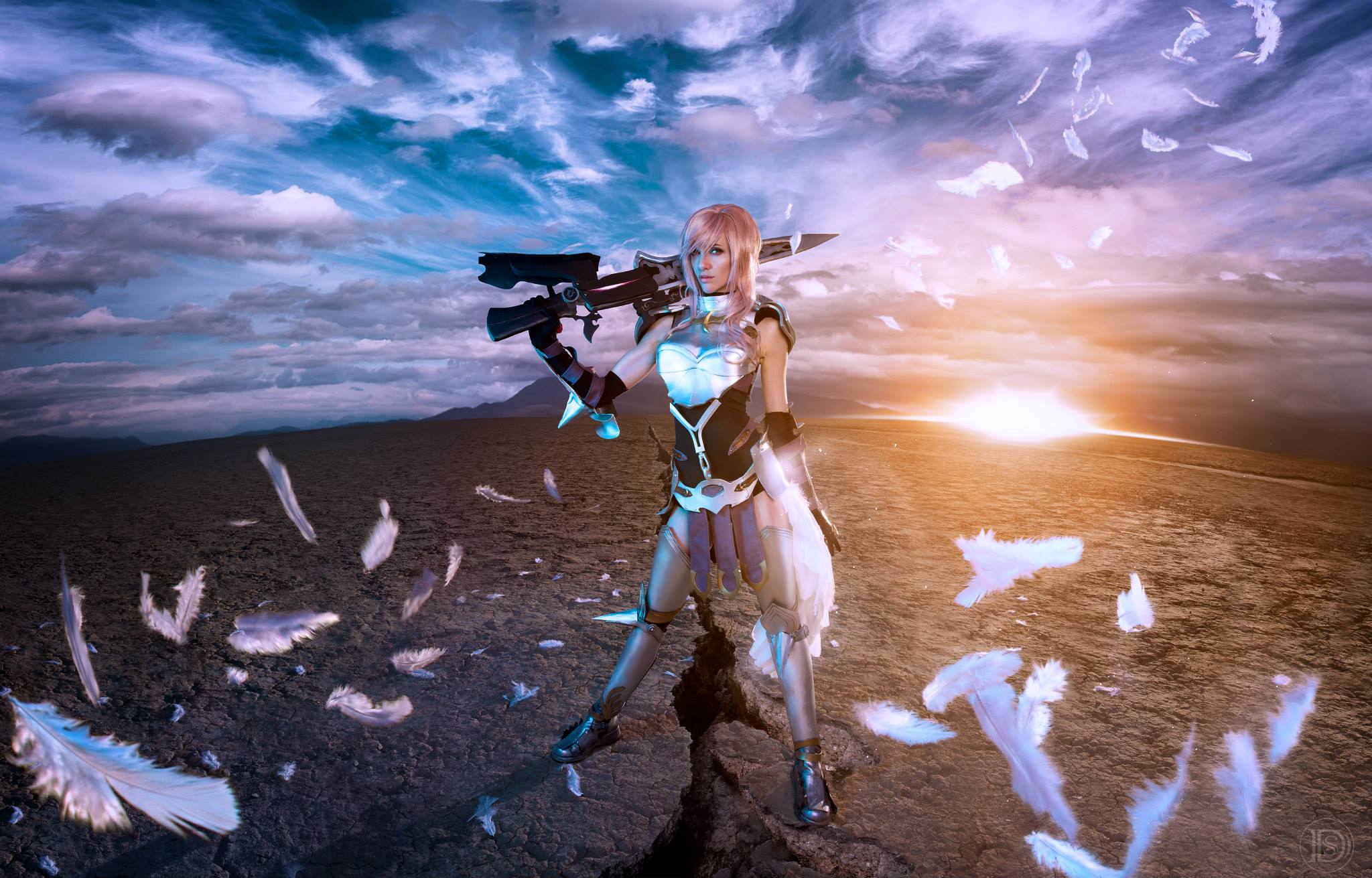 As a long time videogame fan, you live stream the games you play on Twitch. Do you think live streaming videogames is something we are going to see more of? Why do you enjoy streaming on Twitch?
Lyz Brickley: I think live streaming is definitely something we are going to see more of. Call of Duty has already introduced an in-game live streaming option, and I can definitely see more games adding this feature in the future. It's great because you can share your gaming experience with other people, and interact with them while you play. I really love the community on Twitch.tv, I have met a lot of really cool people who I enjoy chatting and gaming with. It's been a great experience.
No doubt your interest in videogames helps influence your cosplay choices. For you, what are some of the most critical elements of a successful cosplay – is it construction, accurately embodying a character?
Lyz Brickley: Definitely! I make most of my decisions on what to cosplay based on how much I like a video game character's look and personality. For me personally, I am very into details, and I love it when a cosplay has a little something extra. I try to add small details to my costumes to make them a bit more unique. For example the gathering halo on my Castanic Slayer and the critters on my Mylune. I feel like it gives the cosplay a little more personality, and it gives me some creative freedom while still staying true to the character.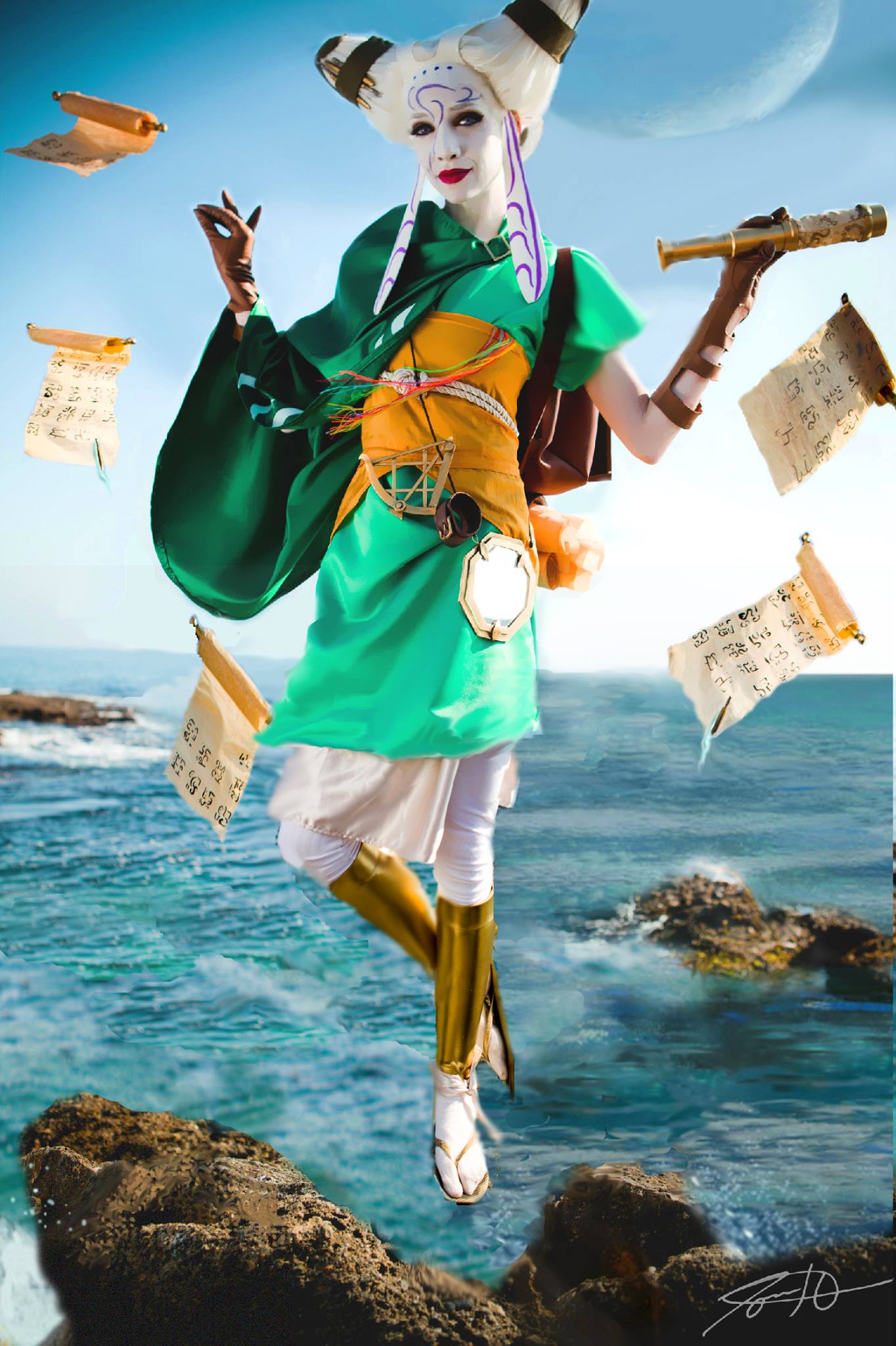 Looking back on your experience as a model, what are some of the key differences between modeling for high fashion and modeling a cosplay costume? Do you have any unusual tips or tricks for taking particularly striking photos?
Lyz Brickley: I see cosplay and modeling in very different ways. Modeling, while enjoyable and artistic, is still a job. You are usually shooting something very specific for a client, and everything has to be a certain way. Occasionally you do get shoots where you get to collaborate and have some input, those are the best ones! To me cosplay is a lot more fun. You're in control of what you wear and how your hair and makeup look. When you're shooting cosplay, it's more about showcasing something you have created and invested a lot of time into, and it feels very rewarding. As far as tips go, I would say confidence is key. For anyone doing their first cosplay or modeling shoot, be confident (even if you have to fake it!)
You were the 'face' model for Gretchen in Knights Contract, what was that experience like? Was it a dream come true to have your face used in a videogame?
Lyz Brickley: It was an awesome experience! The job was at Blur studios, I got to go in and see their studio equipment and experience the process first hand. And of course it's way cool to be able to say that my face is in a video game!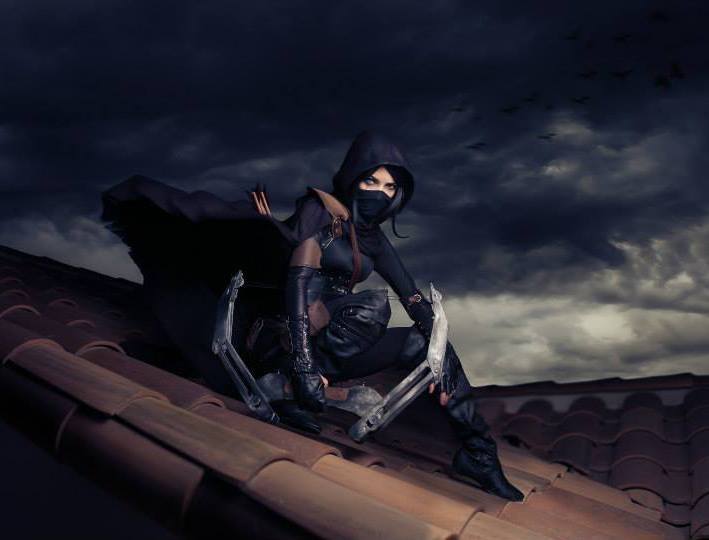 You've also worked as a promotional model for gaming conventions. Do you have any advice or suggestions for other cosplayers on how to get into this sort of work?
Lyz Brickley: I actually got into working conventions through modeling. If anyone is interested in promotional work, I suggest seeking out a modeling agency that staffs events.
Often, people think that 'beauty' and 'nerdiness' are mutually exclusive. Have you ever had anyone try to test your knowledge on videogames to 'prove' your geekiness? What do you think of the stereotype that attractive woman can't legitimately be interested in fandom? 
Lyz Brickley: Yes. It's stupid.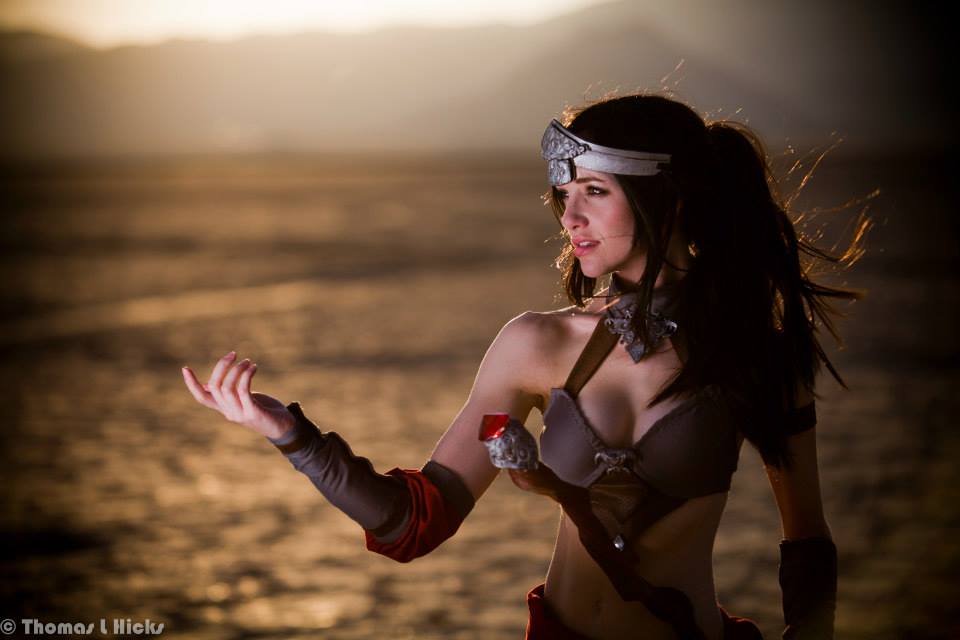 One of the most striking aspects of your cosplay is your prop work and close attention to detail. What are some of the materials you commonly use to make props and armor?
Lyz Brickley: Thank you! I am a big fan of EVA foam! Any thickness, down to regular craft foam is awesome. It's inexpensive and super light weight which makes it great for armor. I also use a lot of expanding foam for weapons and accessories.
Do you have any tips on how to make large-scale weapons, like your Castanic Slayer costume?
Lyz Brickley: I really like to sketch everything out in a notepad before I make it. It helps me get a better understanding of the shapes and proportions. It also forces me to stare at the thing for a while, so I'm familiar with every detail. It makes it a lot easier to draw out a pattern.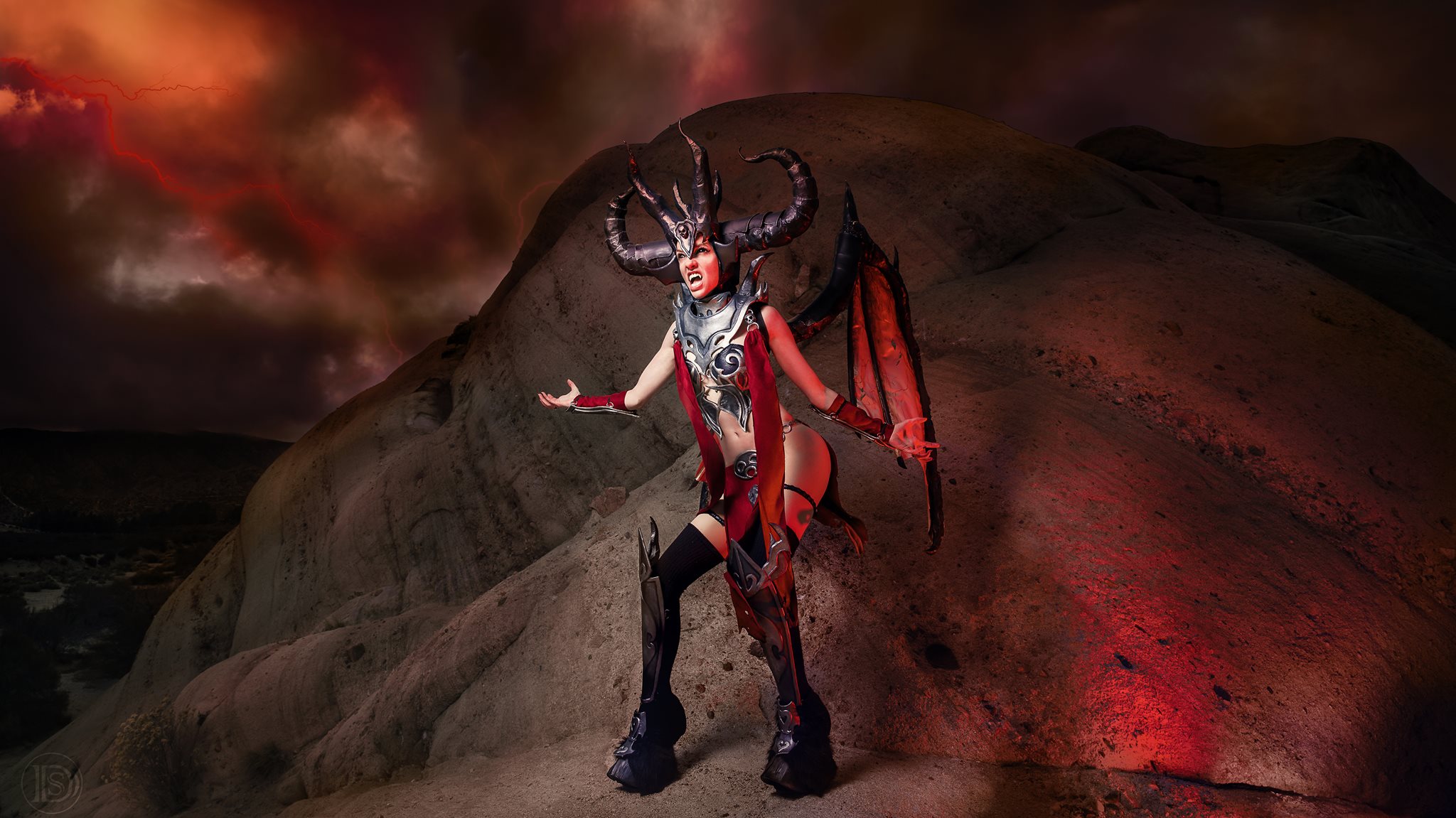 Finally, what are some of the upcoming conventions we can look forward to seeing you at?
Lyz Brickley: The next con I'm attending will be Wondercon in Anaheim. I'm only going on Saturday, but I'll be there in my Mechromancer from Borderlands 2 cosplay! 
Want to see more? Follow Lyz Brickley's cookie crumb trail here: