The Breakdown
OVERALL
One of the best romantic comedy J-dramas out there, meant as pure entertainment with no deeper meaning.
I'll be the first to admit that most Asian TV dramas are, on a whole, complete melodramatic rubbish. I'll also be the first to admit that I am completely addicted to them. While many TV dramas are quite silly, there are a few absolutely amazing series that will have you hooked by the end of the first episode. Hotaru no Hikari (2007) is one of these rare, undeniably good Japanese TV dramas. The 10-episode series (adapted from the manga by Hiura Satoru) is about 20-something Amemiya Hotaru, who is a 'himono-onna' or 'dried fish woman.' While she might have a glamorous job working in the office of a famous interior design company, Amemiya is secretly a lazy slob who has little interest in dating or marriage and prefers to hang out at home in messy pajamas, drink beer, eat snacks, and never clean. (In other words, this is a show is based off my life.)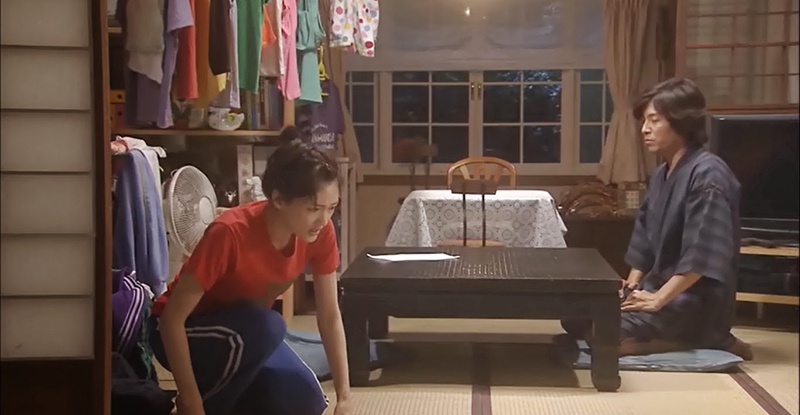 Amemiya's comfortable, lazy life in the traditional Japanese home she rents is turned upside down when the son of her landlord moves in after his divorce. Getting stuck living with a man is bad enough, but to make matters worse, this man just so happensTakano Seiichi, her boss from work. Relying on J-drama's typical disregard for reality, both Amemiya and Takano refuse to move out of the house and are stuck being roommates. Takano is absolutely shocked to discover how sloppy Amemiya really is and most of the initial episodes are spent with him mercilessly teasing her and implying that he will reveal her secret. Hotaru no Hikari is a romantic comedy, however, and it doesn't take long before Amemiya and Takano begin to develop feelings for one another. While there is another male character cast as a potential love interest for Amemiya, it's clear from the beginning that she and her recently-divorced boss are meant to be together. Eventually, the two manage to get over that annoying Japanese habit of never revealing personal feelings and embrace their slightly disfunctional relationship.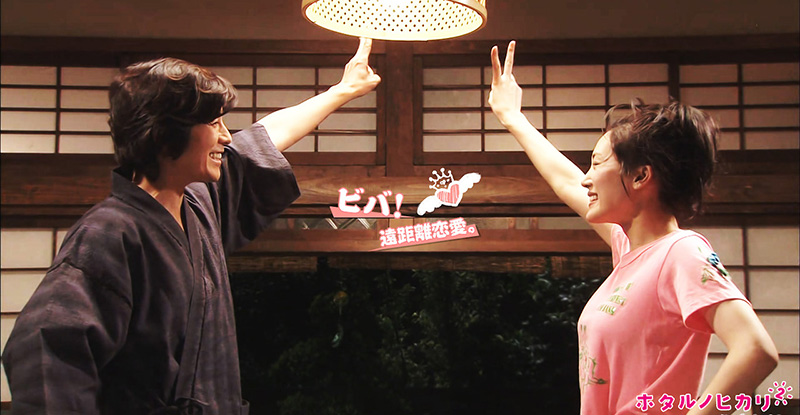 Hotaru no Hikari strikes a good balance between romance and comedy while staying away from the overly melodramatic territory many Asian dramas get trapped in. This is, in no small part, due to the all-star cast involved in the show. Ayase Haruka (recognizable from tons of popular dramas, Tatta Hitotsu no Koi, JIN) has great comedic timing as Amemiya and manages to make her character extremely adorable and loveable. Most of the show rests on her capable shoulders and she portrays a sloppy himono-onna quite gracefully. Fujiki Naohito is also a veteran of many great J-dramas (most notably, Ichi Rittoru no Namida) and is utterly charming as Takano. Kato Kazuki is likeable enough as Makoto (Amemiya's other love interest) and possesses that stereotypical effeminate charm that younger Japanese men seem to have mastered. Hotaru no Hikari's biggest strength is that is has exceptionally good acting, a virtue painfully lacking in most J-dramas. The strength of each actors performance helps the series shine despite some rather transparent and unbelievable plot devices.
Of course, the show possess many traits typical of Japanese dramas – there is some petty rival between Amemiya and another girl and the show down plays any sexual tension in favor of the personal connection between Amemiya and Takano. Despite their age difference, Amemiya and Takano just get along so well that one can't help but wonder if this is what most Japanese people hope to get out of marriage – comfortably companionship and not fiery sexual tension. Hotaru no Hikari is a romantic comedy, and by that right may appeal primarily to women. But, if you're looking to indulge in the guilty pleasure of Asian rom-coms, Hotaru no Hikari is one of the best out there.