Anime Expo was the first convention I ever attended! Back when I was a wee teenager and visiting family in Pasadena, I heard about an anime convention that was going on during the weekend I was in Cali. I managed to convince my father to drive me and a cousin down to Anaheim (where is was held at the time) for a day. This was the first time I ever saw cosplay in person and it sparked my love for the hobby! Fast-forward about 10 years and here I am, back at Anime Expo and still cosplaying!
Due to a pretty busy weekend, I was only able to get to AX for Sunday and unveil my new Wonder Woman outfit! I still need to paint the stars on the armor red, but I'm pretty happy with how the costume turned out…especially since the low heels on my Wonder Woman boots made this one of my most comfortable cosplays ever!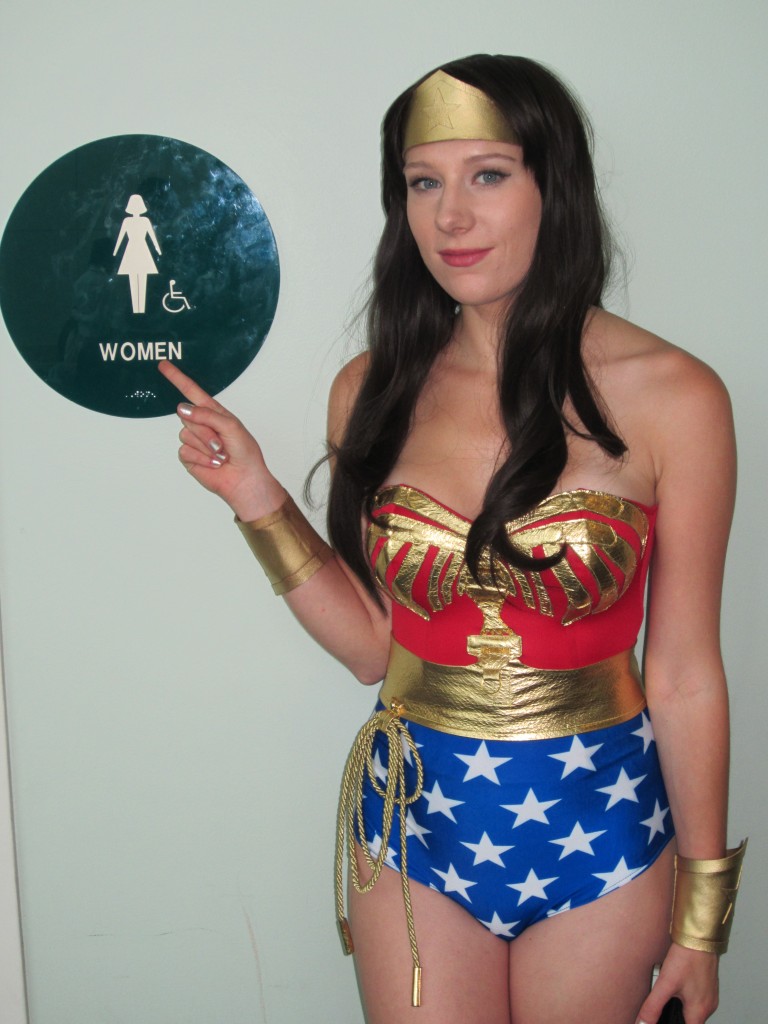 While I'm still into cosplay ten years later, I can't say that I still have the same love of anime and manga that I did when I was in high school. Don't get me wrong, anime will always hold a special place in my heart and I'm still a huge fan of many of the older titles, but a lot of the newer stuff doesn't appeal to me as much as American comics do.
Thankfully, the cosplay scene at anime conventions is very welcoming of costumes from non-Japanese series. Here are a few of the awesome superhero costumes I saw at AX2013: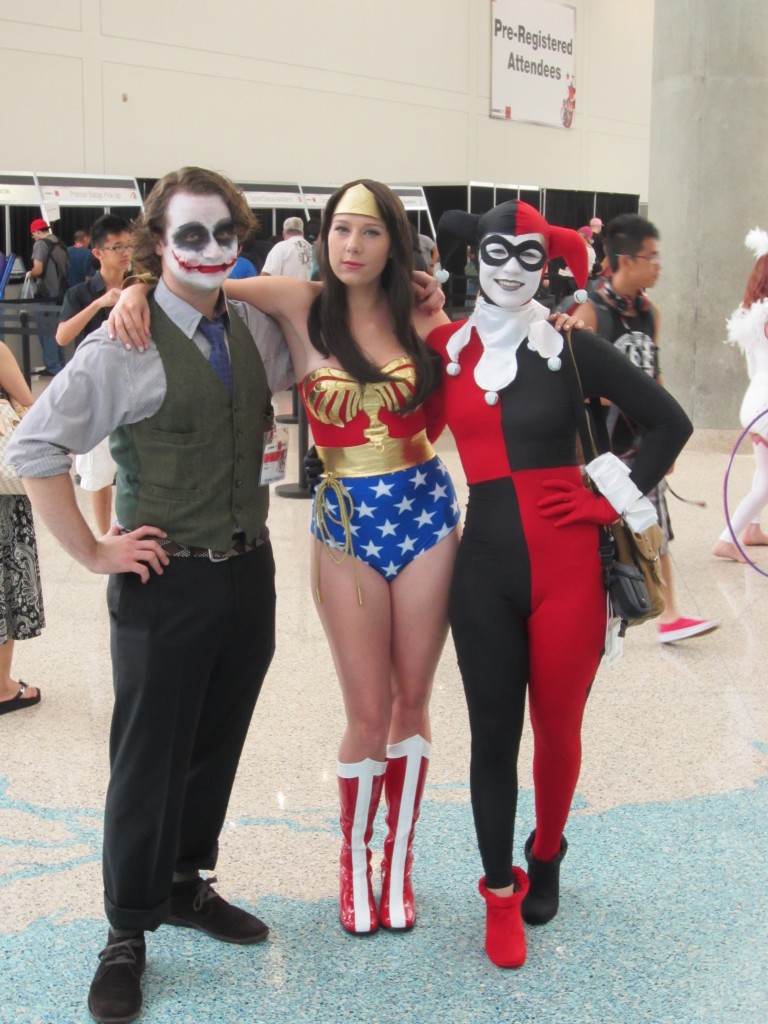 Chilling with the best villainous couple in the DC Universe – The Joker and Harley Quinn!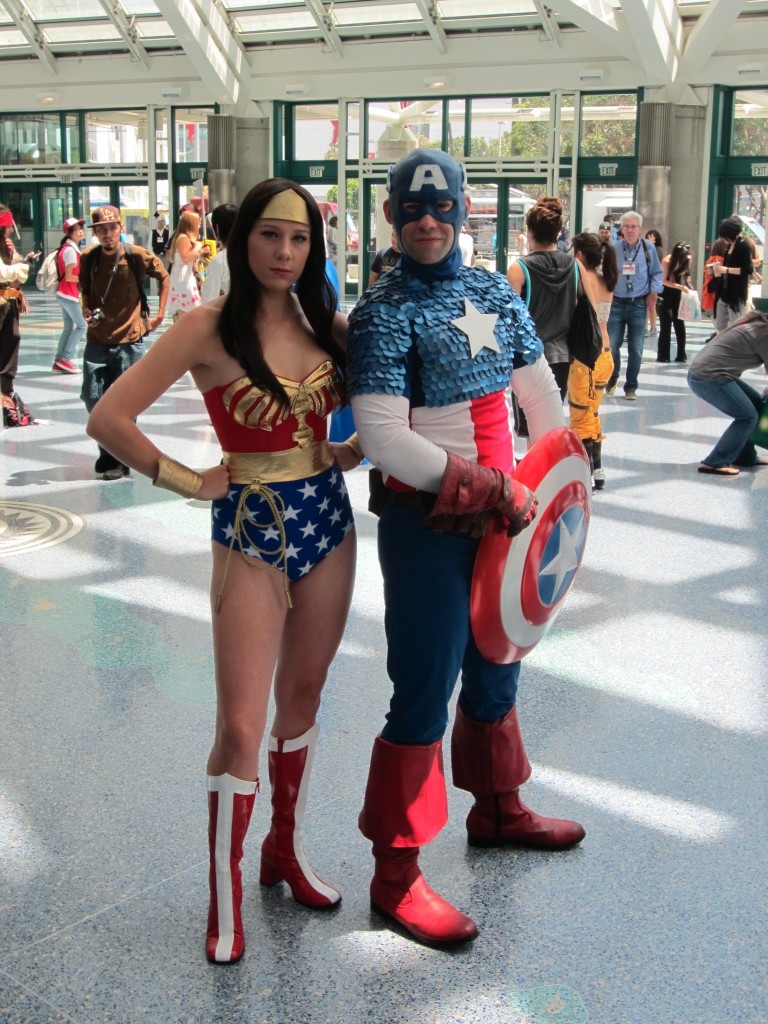 Anime Expo takes place over 4th of July weekend, so this patriotic pairing seemed pretty fitting! I met this wonderful Captain America back at Anime Los Angeles and was so happy to run into him again! Please let me know if you know his FB page, Twitter or cosplay account!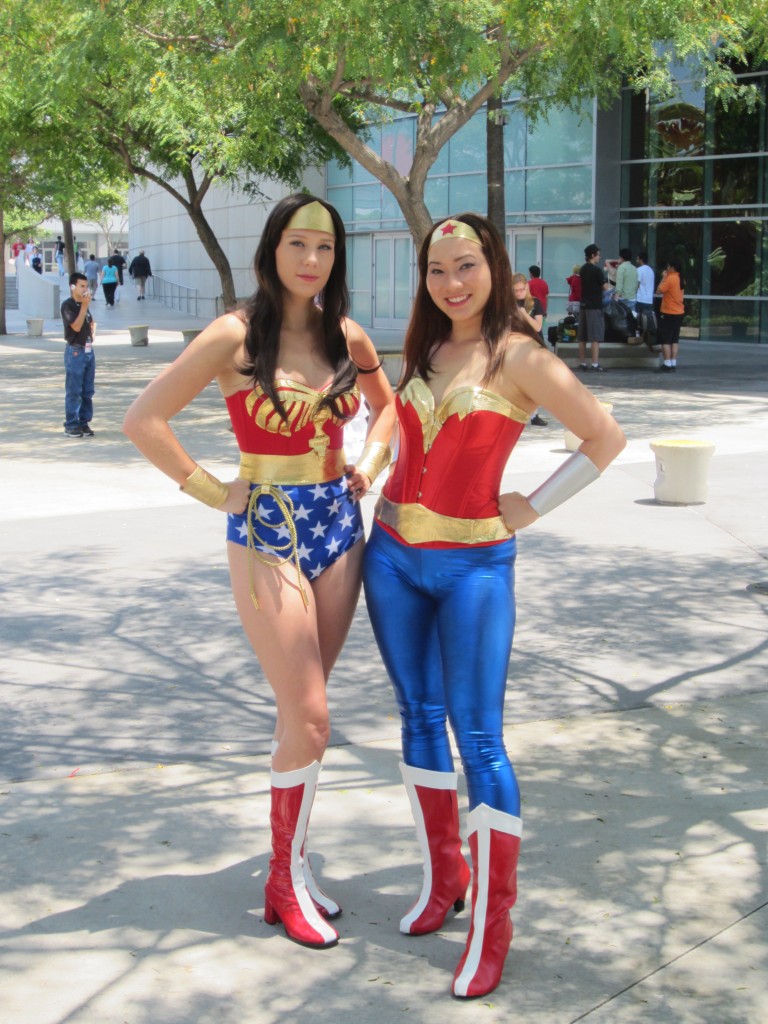 The only thing that is better than one Wonder Woman is TWO Wonder Women! I ran into this lovely lady while taking some pictures outside the convention hall.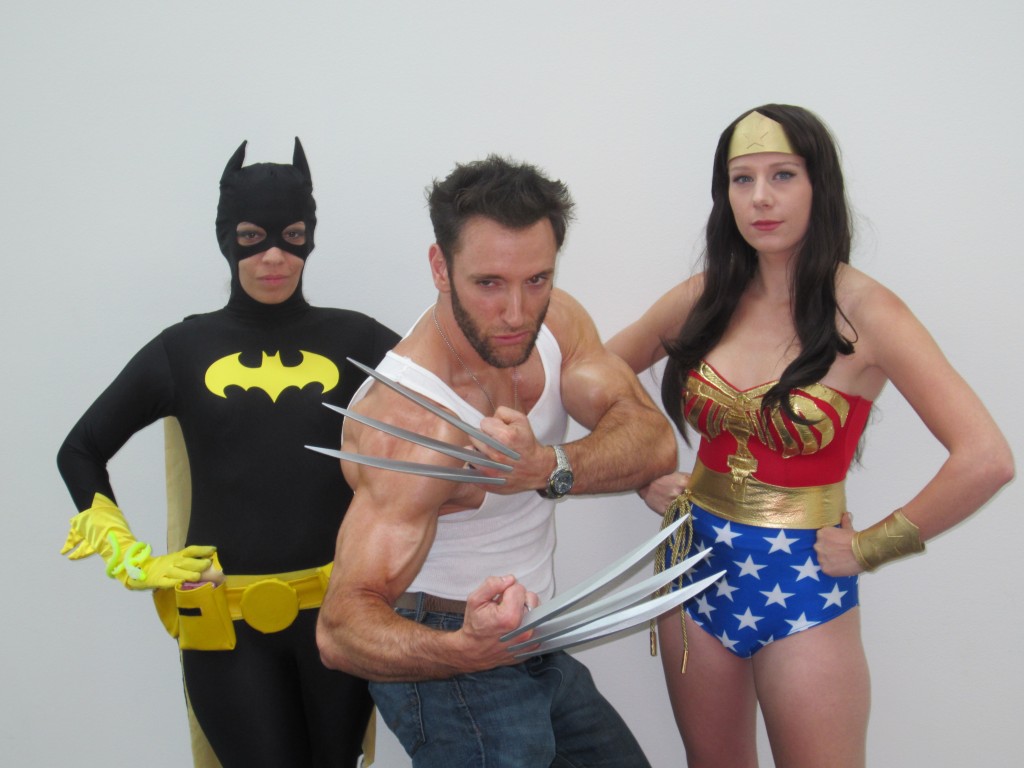 Another weird DC/Marvel mash-up! This time with my friend Lon Brown as his favorite character ever, Wolverine!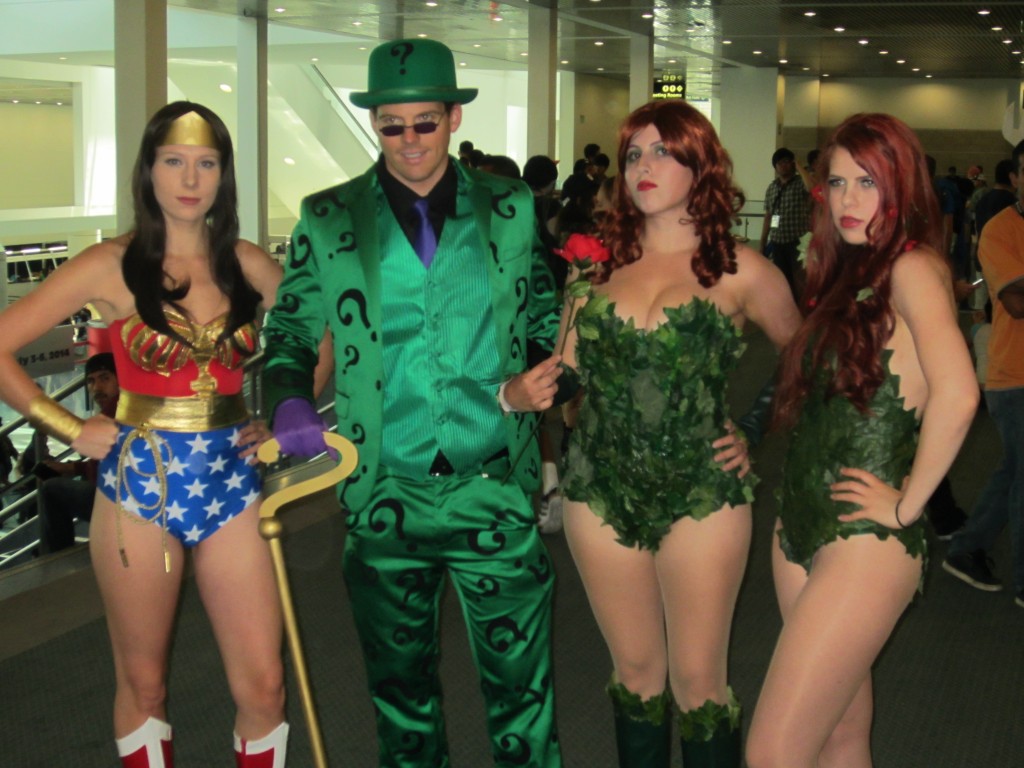 I also ran into my friend Matt AKA Humble Shield! You've probably seen pictures of his dressed as Captain America, but he tapped into his dark side at Anime Expo as the Riddler…along with a pair of lovely Poison Ivys!
I was very impressed by my one day at Anime Expo! The registration lines were short (probably because it was the last day) and efficiently run. The convention was also SO MUCH LARGER than I remember it being and the dealer's hall was packed with a ton of awesome exhibitors, some fantastic booths, and a really big Artist Alley! I didn't have the opportunity to check out any of the panels/events, but I've heard nothing but positive feedback from all my friends who did!
Here are a few more of my favorite cosplays from the convention:
And probably one of the coolest outfits I saw was this girl — her dress is made out of World of Warcraft cards! So cool!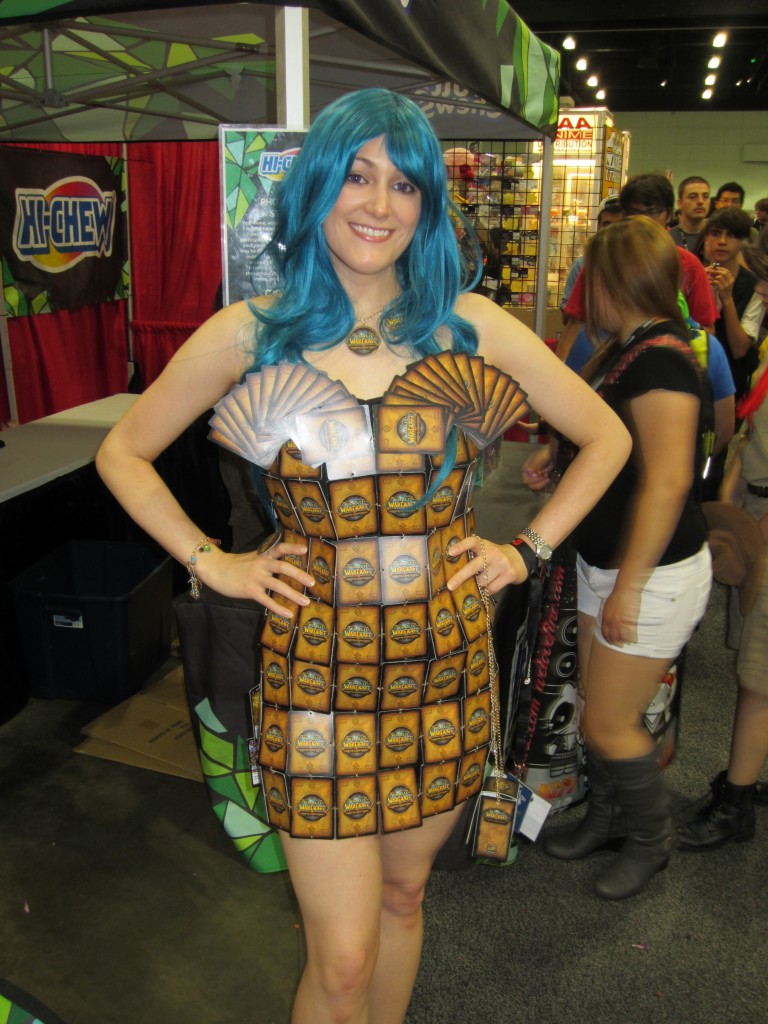 Overall, I had a great time at this con! Even though I occasionally went insane and punched random people in the face.