We'll Fix It In Post is your daily dose of pop culture news! With articles on comics, film, video games, cosplay, conventions, a weekly podcast, and a variety of reviews, WFIIP is the one-stop shop for all things geek!
STAFF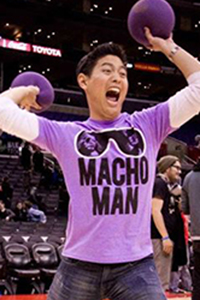 Howard Han
Founder // Editor-in-Chief
A graduate of Yale and NYU, Howard Han is a pop-culture obsessive and a potential future contestant on 'Nerd Hoaders: How Many Toys Can You Fit Into An Apartment?' When Howard isn't collecting toys, he's collecting comic books. When he isn't collecting comic books, he's obsessively playing video games. When he isn't obsessively playing video games, he carries Constantine's personal items around conventions. He is also the Grand Commissioner of the World Dodgeball Society and a Certified Ball Inspector. You can hear his voice each week as host of the 'We'll Fix It In Post' Podcast. Hands off, ladies.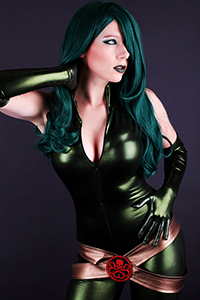 Constantine
Senior Editor // Community Manager 
Constantine is a writer and cosplayer based in Los Angeles. A graduate of Boston University, Constantine is a former participant of the JET (Japan Exchange and Teaching) Programme and is currently based in Los Angeles, CA. When she isn't behind a sewing machine, Constantine likes to watch obscure horror movies and climb dangerous, high things. She subsists entirely on Monster Energy drinks. You can see more of her work at ConstantineInTokyo.com and Facebook.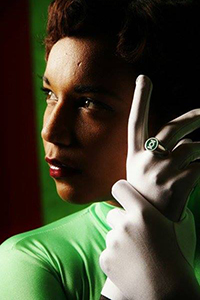 Just Nivi
Writer // Interviewer  
Nivi has been a photographer for 6 years and enjoys learning, loving, and creating works of art through cosplay and her own photographic adventures. She's also a convention director, producing three conventions in the state of Utah. Let's just say, ambition and "go get it" is right up her alley! She has an exceptional level of respect for any creator, especially photographers of cosplayers as they can be overshadowed at times. Hence why Nivi has tons of excitement to be a journalist for "Fix It In Post" Trigger Happy Tuesdays. If you are a photographer and want your story told, email her! She'd love to get it out there! You can find more of her work at www.facebook.com/JustNivi